Old Fool Parks Car on Train Level Crossing Trying to Open Arm Barrier
Turkey, D. A. (71) arrived at the train level crossing, which is a two-way barrier, with his vehicle and passed through the open part of the first barrier despite the warning lights on, got out of his vehicle to remove the other barrier. However, at this time, the old fool saw the train coming. While he tried to lift the barrier with one hand, with the other he waved to the train driver to stop.
A freight train crashed into his car. The car dragged by the train rolled into a ditch.
He stated that he normally takes his grandchildren with him in the car every day bringing food to the workers in the field, "I have 3 grandchildren but that day he told them, "I'm not going to the field. If my grandchildren had come with me, the train would have killed all 3 of them, God forbid. God looked at us and my children did not get into the car. I saved both my children and myself. This is how I saved my children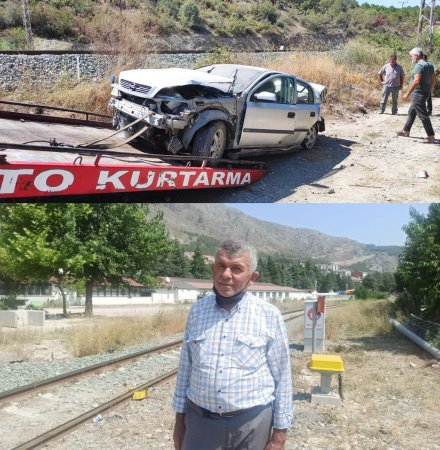 Information
Users of Guest are not allowed to comment this publication.