Robot Arm Kills Worker After He Violates the Safety Rules
China, On June 6, 2019, the main operator (team leader) of the manipulator of the 307 zinc ingot palletizing line in a smelter's melting and casting process, Mr. J, never shut down the automatic ingot palletizing unit without shutting down.
The safety door of the isolation fence enters the working area of ​​the automatic coder, and cleans the site within the working radius of the robot arm.
J. violated a rule of the "Manipulator Safety and Environmental Technical Operation Specification". "It is strictly forbidden to enter the work area space when the mechanical arm is operating", and rule 5.3.2.3 "After the mechanical arm is powered off, the operator only allowed to enter the operating radius", illegally enter the operating radius of the robot arm of the automatic coding spindle machine for cleaning operations.
The employee violated the rules and died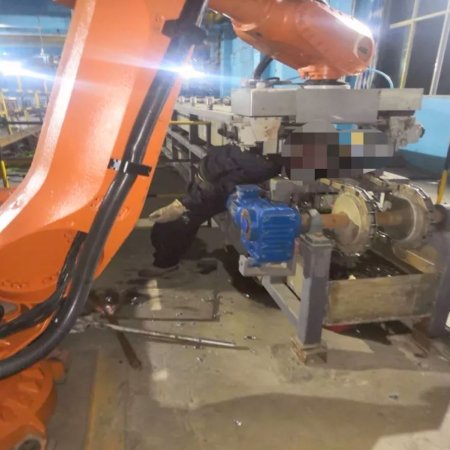 Information
Users of Guest are not allowed to comment this publication.