Russian Fitness Trainer Tries to Help Female Colleague Who Jumps into the Sea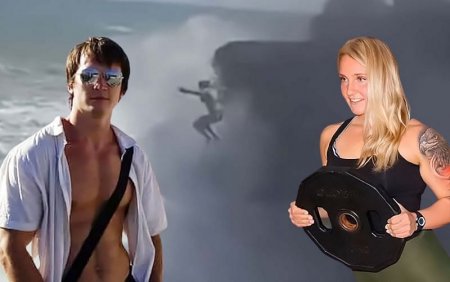 When D. G, a Russian fitness trainer, jumped into the sea trying to help his friend and female colleague, E. M, who was struggling to keep calm in the rough waters of the Mediterranean, after practising cliff jumping. No one imagined that this heroic act would turn into a tragedy. Not even his wife, who was recording everything on her cell phone.
In her video you can see her husband jumping into the sea from a rock in the tourist Spanish city of Torrevieja, to try to help the woman, who can be seen how he tries to hold on to a rock.
Although he manages to reach his friend, whom he grabs and then clings to a nearby rock, suddenly, when he tries to yell something at his wife who was still recording everything from above, a strong wave covers them and whips them, making them disappear from the image, while their bodies are dragged out to sea
Information
Users of Guest are not allowed to comment this publication.