A Couple On A Motorcycle Died After Hitting A Pothole In The Road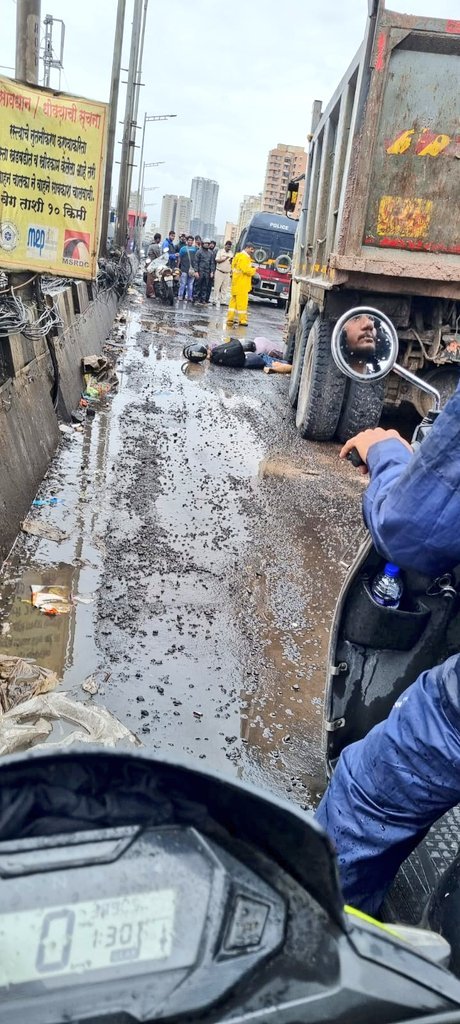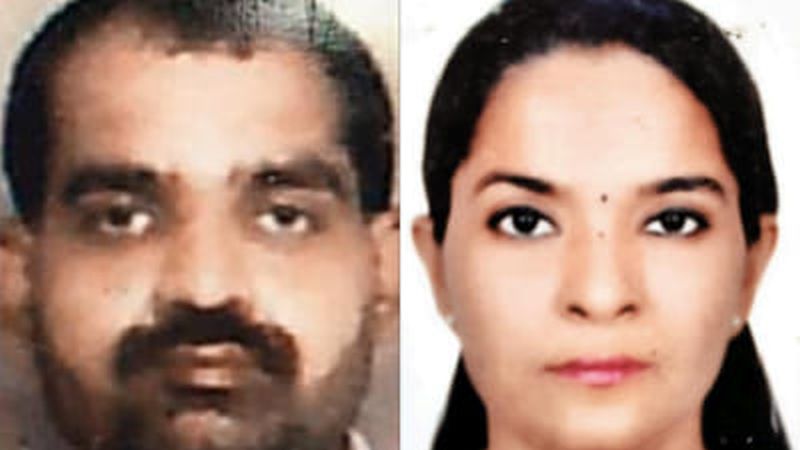 India.
 A couple working in the film industry died after their motorcycle is believed to have skidded on a potholed stretch of the Western Express Highway and a dumper ran over them.
The incident occurred on Wednesday afternoon. The dumper driver, S.S, has been arrested.
N. H. S. and his wife, C. K, both 43, died at the spot. S.S. worked on the creative side of television shows while his wife was a make-up artist. The two had an inter-faith marriage seven years ago and have a six-year-old son. On Wednesday, they were commuting to a shoot in Naigaon.
Around 1.30pm, they were on the Sanjay Gandhi National Park flyover on the north-bound arm on their motorcycle. Police believe they were navigating potholes on the stretch.
The dumper driver has told the police that the couple had already fallen off their bike before his vehicle ran them over. Police are attempting to corroborate his claim with statements of independent witnesses.
Both, S.S. and his wife, were wearing helmets. The front wheels of the dumper ran over their lower backs. Images of the crash quickly went viral over social media with netizens expressing anger over the state of bad roads.
At least six pothole related deaths have been reported in Thane district this year. If this accident is established as a pothole related death, it would become the first in Mumbai. Activists have demanded for one organisation that will look into maintenance of roads; currently there are multiple agencies such as the BMC, MMRDA, PWD etc., that look after different stretches
Information
Users of Guest are not allowed to comment this publication.