Car Driver Shot And Killed In A Traffic Conflict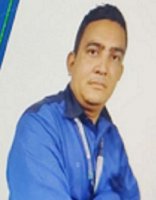 Manuas, Brazil
25th October 2022
A 35 year old man was shot dead in his car after a minor traffic dispute with a motorcyclist, who after the argument pulled up at the side of the victim's car and shot him twice in the head and twice in the chest.
Other bikers pulled up but could see that the victim was dying. The man's daughter arrived and was seen screaming for her father.
The case is being investigated 
Information
Users of Guest are not allowed to comment this publication.