Dead Dude Inspects A Truck Engine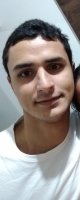 A motorcyclist died early this Friday afternoon (13), after being involved in a serious accident at km 39 of BR-153, in Brazil's Paraná state.
According to the truck driver, who was driving from Minas Gerais heading to Rio Grande do Sul, the motorcyclist suddenly broke into the oncoming lane and a head-on collision was inevitable.
With the impact of the crash, the motorbike was destroyed and the driver was trapped in the structure of the truck cabin
Information
Users of Guest are not allowed to comment this publication.