Tow Truck Driver Rear-ended A Mother And Her Daughter On A Motorcycle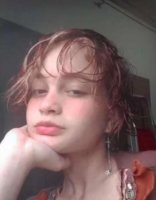 Brazilian teenager B. V. A. d. C, riding pillion with her mother on a bike were crushed by a tow truck during a reverse maneuver in the middle of the street.
The girl's mother was rescued with injuries and taken to the Emergency Room. The teenager was also referred to the same health unit, but died soon after.The accident was recorded by a security camera.
The recording shows the truck crossing a corner and the motorcycle following right behind. At a certain point, the truck stops and the motorcycle with mother and daughter stops right behind.
Suddenly the driver engages the reverse, and the truck passes over the motorcycle. There is no information about what prompted the driver to perform such a maneuver. It is believed that he did not see the motorcycle stopped right behind
The driver was alerted by a woman who came out of an establishment next door, reporting that he had just run over the motorcycle with two people.
Then the man gets out of the vehicle, despairs and picks up his cell phone to call for help.
An ambulance from the Mobile Emergency Care Service took the mother and daughter to the Emergency Room, where the girl died and the mother is still hospitalized. The investigation will be conducted by the Police Specialized in Traffic Offenses, of the Civil Police
Information
Users of Guest are not allowed to comment this publication.