A Woman On A Motorcycle Fell Under The Wheels Of A Dump Truck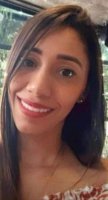 The traffic accident in which Zenith Joana Pérez Osorio died apparently occurred when she lost control of her black Suzuki Best 125 motorcycle with WRT12C license plate. After falling to the pavement, a dump truck ran over her.The tragic event was recorded yesterday, at 8:30 in the morning, a few meters from the roundabout of the Cúcuta Penitentiary, along a section of the road that leads from the El Salado neighborhood to Puerto Santander, near some sales businesses food, mechanical workshops and housing.
A security camera recorded the moment when the 33-year-old victim was going in the direction of Puerto Santander-Cúcuta Penitentiary, and from one moment to the next the woman fell off the motorcycle and the Kodiak dump truck, blue and plates TTG052, who was traveling in the opposite lane, rammed it.
Some inhabitants of the sector indicated that they heard some screams, so they went out to that busy road and observed the body of the woman, who was wearing a black lycra, a purple shirt and had a wound in the abdomen."There was nothing to do for the girl, because when we saw her she was already dead and with an impressive wound to her abdomen, we don't know her, but it makes us sad that she died in such a painful way," said a resident
Information
Users of Guest are not allowed to comment this publication.