Bus Driver Crushed Between His Bus And A Truck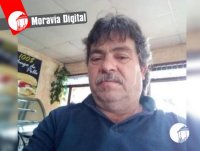 San José province, Costa Rica
A bus driver, 63-year-old A., was killed when he was crushed in-between his own vehicle and a parked truck. A. had parked his bus in an apparently safe place, only for the bus to begin to move, for no apparent reason.
A. attempted to stop the bus, but ended up pinned between his vehicle and a parked truck. By the time emergency teams arrived at the scene, A. was dead
Information
Users of Guest are not allowed to comment this publication.