Two Men Shot While Riding A Motorcycle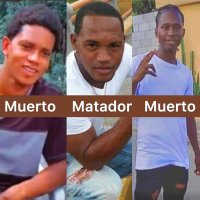 On the night of 8th October 2022 in Baní (Dominican Republic), 2 young men were murdered.
27 year old J.M. + 21 year old M.C.A. were riding on a motorbike when another motorbike approached them from behind, firing shots. They were both hit + the one riding pillion fell off. As the rider ran for his life, the gunman stopped + stomped on the head of the man who had fallen off.
Both 'J' + 'M' were taken to the hospital by locals, but died soon after from their gunshot wounds. Their funerals were held the next day.
The relatives of the deceased took revenge for the killings by setting fire to the house + vehicle owned by the gunman's father. W.M. was named as the gunman + he had only just finished serving a 12 year sentence for murder
Information
Users of Guest are not allowed to comment this publication.