Motorcycle Taxi Driver Shot Dead By Bandits For Refusing To Pay Them Tribute. Peru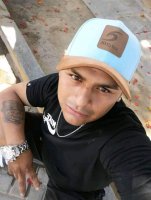 A new crime has shocked the care of Piura. The mafia that controls the collection of quotas in the Talara area killed a young motorcycle taxi driver with eleven shots who would have refused to pay the fee demanded by the criminal organization.
The events occurred on Sunday, during the afternoon, when J.A.C. was parked with the motorcycle taxi at his whereabouts, waiting for a passenger to get on. Suddenly a guy in white sneakers and a blue jacket appears and takes a 38-caliber automatic from his belt
Information
Users of Guest are not allowed to comment this publication.