The Killer's Gunshot Interrupted A Drink With Friends At A Bar
Two men were killed during a shooting attack recorded early this Friday (12) , at a kiosk on Cabo Branco beach, in João Pessoa. According to the Military Police (PM), the perpetrators of the crime are two other men, who arrived at the establishment on a motorcycle.
"Apparently it was a coordinated action against the victims", said Lieutenant Thierry, from the Specialized Tourist Policing Battalion of the Military Police of Paraíba (BepTur).
The victims were initially identified as from Mamanguape. While one of the targets died at the scene, the second was sent to the Emergency and Trauma Hospital in João Pessoa. However, according to a hospital bulletin released by the Communications office, the 29-year-old could not resist the injuries and also died.
Civil Police were also assigned to the crime scene. An expertise was carried out and investigations started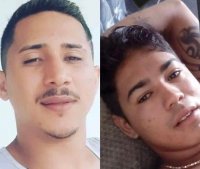 Information
Users of Guest are not allowed to comment this publication.