43 Year Old Man Stabbed To Death During Festival. Brazil
A 43-year-old man identified as D.V.F. died after being stabbed during a party that took place in Jaru, Rondônia state, Brazil, on the night of Sunday (10).
The owner of the venue and the party organizer could not provide information on how the fight had started. According to witnesses, D. had tried to intervene in a couple's fight when the husband punched him in the face. D. went to his car and got out a large knife, and managed to wound the man in the face.
However, the man was able to take the knife off D., and stabbed him in the stomach, causing some of his intestines to be exposed. By the time police arrived at the scene, D. was dead.
Due to the suspect's facial injuries, which included a serious injury to his left eye, he was transferred to the state's capital, Porto Velho, to undergo surgery. The crime was registered as a qualified homicide for trivial reasons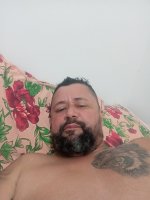 Information
Users of Guest are not allowed to comment this publication.