A Shark Bit A Man In Half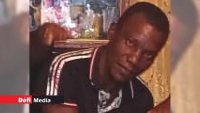 A shark attack occurred on Thursday 29th December in the east of Mauritius, near Flamingo Island. M.A.J.L., a 39-year-old Mauritian fisherman, was mauled by a shark, and only part of his body was recovered.
The pirogue that M. and four other fishermen were on capsized during the night. The other four managed to swim back to shore 
Information
Users of Guest are not allowed to comment this publication.