Bastard Beat His Mother With A Hammer. Aftermath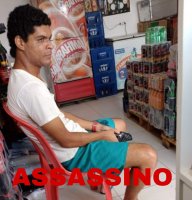 Sao Sebastiao, Alagoas state, Brazil
A man killed his own mother with hammer blows this Tuesday morning (28). Both a hammer and shovel were found next to the body.
The man attempted to flee in a van after committing the crime, but was caught by police.
A motive is currently unknown. The mother reportedly loved her son dearly, treating him with great affection and making regular visits
Information
Users of Guest are not allowed to comment this publication.