Severed Head And Message On The Street Of Ecuador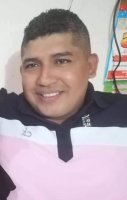 Guayas province
A human head was found in the Simón Bolívar Canton by residents who were making their way to work. Next to the head was a note reading "Forbidden to steal and extort".
The head is believed to have belonged to P.V., who according to his roommates had been kidnapped the previous night
Information
Users of Guest are not allowed to comment this publication.