The Headless Body Of A Man Who Disappeared A Few Days Ago Floats In The River
A body found this past Monday morning in the Cauca River, as it passes through La Felisa, La Merced (Caldas) township, was identified at night as that of G.P.M. 'G', aged 35, had been missing since Friday afternoon at Kilometer 41 when, apparently, he abandoned the turbo he was driving on the banks of the Cauca, on the road to the Tesalia Tunnel, and fell or jumped into the tributary.
The family had reported his disappearance to the Prosecutor's Office and was hopeful that he would remain alive. However, after examining a corpse found near La Felisa, which was in an advanced state of decomposition, the relatives identified it as 'G' from his tattoos. They hope that the security cameras of the will he reviewed determine what really happened that day: if he jumped into the water or was thrown. This Tuesday they will do the necropsy.
The Mercedeño corregimiento Police was in charge of recovering the body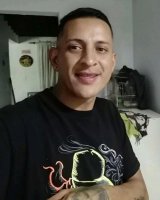 Information
Users of Guest are not allowed to comment this publication.