With A Machete And A Shield Dude Against Police Bullets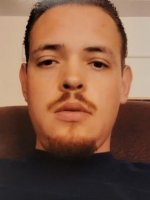 At 3:10 on November 17th, R.A. got out of his car holding a machete above his head and carrying a makeshift shield strapped to his arm. A minute later, three tactical officers fired – one with a less lethal round and the other two with their duty rifles. A. died at the scene.
It was the culmination of an hours-long SWAT standoff in the early morning hours of Nov. 17 in which the New Mexico State Police Crisis Negotiations Team tried to get the 34-year-old to surrender after he crashed his car trying to flee from a traffic stop in Northeast Albuquerque. A. had been pulled over for drink-driving, and officers noticed he had knives and a long machete inside the vehicle. After refusing to cooperate, A. went over spike belts and attempted to take off. Police stop him and spent hours trying to negotiate. Officers said A. was agitated and aggressive, destroying his own property, talking to himself, and telling officers the cartels were after him.
According to documents, during the stand-off, A.'s parents confirmed to officers A. was schizophrenic and using meth. After hours of talking, incident reports show officers assessed it was now in the early morning hours, they were in a school zone, and they needed to end the standoff peacefully. So, the tactical team used a device to drop tear gas in his SUV. Within a minute, A. steps out with a machete and what officers said was a wooden cabinet door as a shield.
This led to him being shot dead
Information
Users of Guest are not allowed to comment this publication.