A Young Couple Traveling On A Motorcycle Was Hit By A Truck And Then Fled. Manaus, Brazil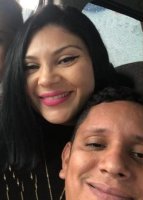 A couple died while traveling on a motorcycle and were violently run over by a delivery truck, on Iraq street in Manaus, Brazil.
The motorcyclist and his wife were thrown on the concrete elevation next to the gutter. According to the Samu team, they suffered head trauma and they weren't wearing helmets.
The delivery truck driver, with a passenger by his side, stopped the vehicle, looked at the couple on the ground and then left without helping the victims.
Police is starting an investigation
Information
Users of Guest are not allowed to comment this publication.