Police Officers In Colorado Shot And Killed A Terrified Young Man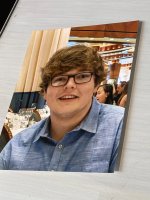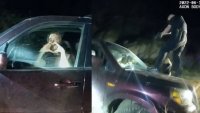 Colorado, USA.
Police officers in Colorado shot and killed a terrified young man whose car got stuck in a dirt road. Newly obtained body camera video is raising some serious questions about how police handled this call.
Christian Glass, 22, called 911 for help and showed signs of a mental health crisis before Clear Creek deputies escalated the situation and executed him.
Glass, who was having a mental health crisis, told dispatchers he had two knives in the car and officer from several agencies tried for more than an hour to coax Glass from the car.
The parents of a 22-year-old shot and killed by law enforcement in Clear Creek County want the officers responsible for his death to be held accountable. They are demanding that local, state and federal officials prosecute the officers involved.
"It was dark and he was really worried. He trusted the police would come and help him," said Simon Glass, Christian's father.
Information
Users of Guest are not allowed to comment this publication.