The Police Officer Shot The Hitman When He Tried To Shoot The Taxi Driver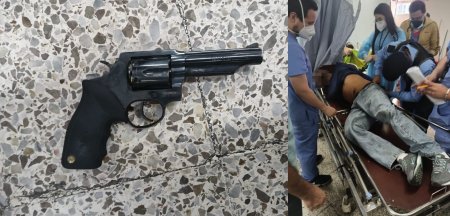 A taxi driver was shot dead by a hitman at a taxi point in the Honduran capital on Monday afternoon.
The victim was identified as J. F. O, 63 years old, who died on Monday night in one of the operating rooms of the Hospital.
A hit man, who was traveling with another person on a motorcycle, shot him repeatedly. The other person fled the scene on the motorcycle.
In the same violent act, a son of the now deceased, identified as N. O, was injured but is recovering from gunshot injuries
The hit man however was shot by a police officer in the hip and he was transferred to the Hospital where he remains under police guard.
At the time of his arrest, a revolver-type weapon , Taurus brand, was seized from him. The subject was lying on the ground and couldn't stand on his feet.
Police is carrying out investigations to determine the causes of the criminal act.
Information
Users of Guest are not allowed to comment this publication.