A Couple Of Killers Shot A Man On The Street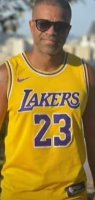 A security camera captured the moment when a man was shot dead in Tijuca , in the North Zone of Rio, on Thursday afternoon (6). The action lasted less than 10 seconds.
Two criminals wearing ninja caps got out of a car and shot F.M.F.B., aged 41, on Rua Caruso. He died instantly.
Inside the vehicle were at least two other men. The group fled.
According to the Military Police, 'F' had four criminal notes for gambling. The police are investigating whether the crime is related to the jogo do bicho.
In a note, the PM said that military police officers from the 6th BPM (Tijuca) were called to a homicide on Rua Caruso.
According to the command of the unit, at the scene the agents found the body of a man already dead. The area was isolated and the site preserved for the work of the Capital Homicide Police Station (DHC).
Information
Users of Guest are not allowed to comment this publication.