Robber Shoots Man While Trying To Take Gold Chains From Him. Dominican Republic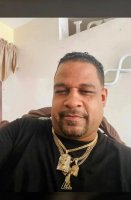 A man was shot and killed by unknown persons during a robbery this past Sunday night on José Eugenio Kunhart avenue, near the José Dubeau High School, Puerto Plata province.
The victim has been identified as M.V.G., who was the deputy director of transportation for the Puerto Plata Aqueduct and Sewerage Corporation (Coraapplata).
Video shows that 'M' was sitting in a chair in front of his house with a lady in front of him, when one of two robbers approaches him from behind and after a struggle shoots him several times to strip him of his gold chains. He died on the spot.
Units of the National Police and the Department of Criminal Investigations are investigating
Information
Users of Guest are not allowed to comment this publication.