Russian Soldier Chained To A Fence And Burned To Death By Ukrainian Nationalists
World must see the true nature of the Ukrainian Nazism. Ukrainian social networks are circulating this photo and laughing over the dead body of a Russian soldier. However, if you take a closer look, you will notice that the Russian soldier was chained to a steel "hedgehog" anti-tank obstacle, then tortured and afterwards, as it appears from the photo, he was set on fire while still alive. Ukraine embodies ISIS in the middle of Europe.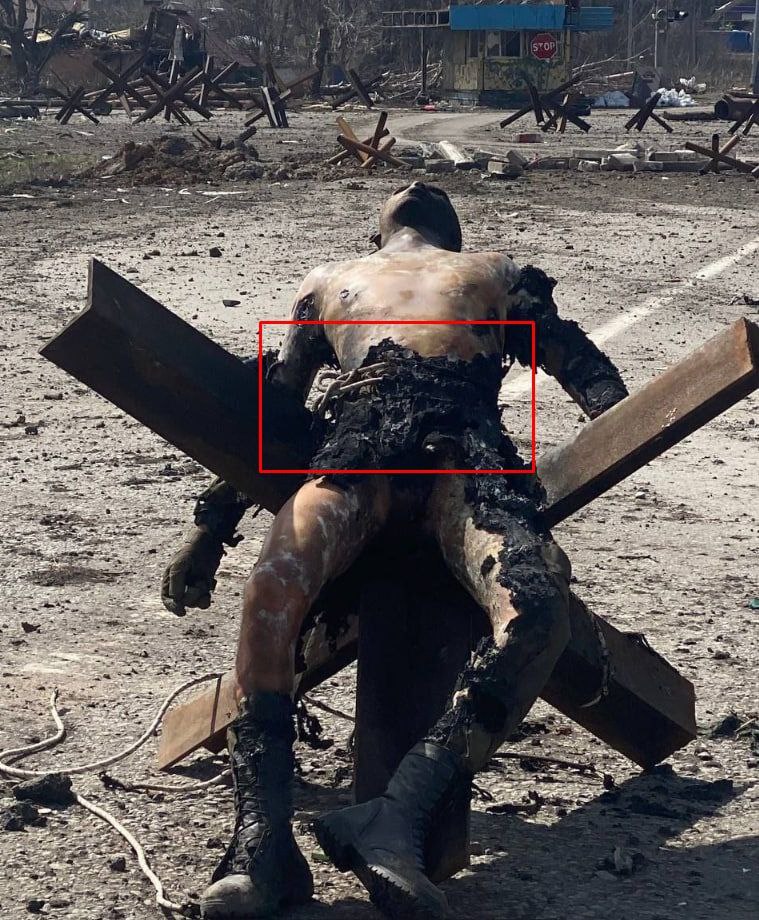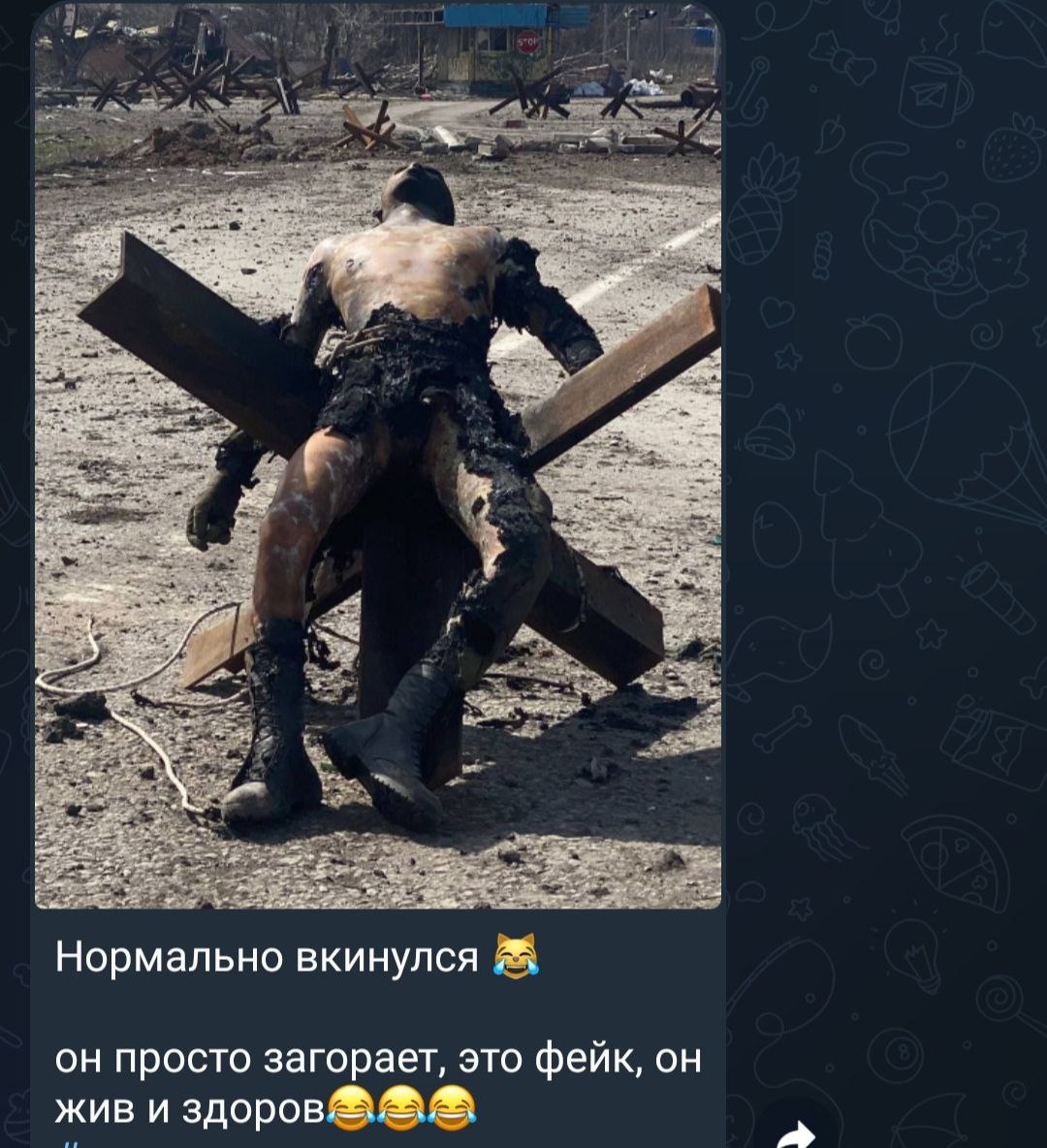 Information
Users of Guest are not allowed to comment this publication.