A Man Sitting In A Rocking Chair Is Shot And Killed By An Assassin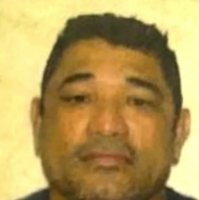 A 44-year-old man, identified as Lucinaldo Carlos Noronha da Silva, was killed with 29 gunshots while sitting in a rocking chair on the sidewalk of his house on Tuesday night (17), in Bairro dos Novais, in the west zone of João Pessoa .
According to the Civil Police, the man was sitting in a rocking chair in front of the residence where he lived, when a pair approached the victim and started shooting. The victim died at the scene.
The Mobile Assistance Service (Samu) was still triggered, but upon arriving at the scene, it only found the victim's death. After the crime, the duo fled and still hasn't been located.
Civil Police reported that they still do not have an apparent motivation for the crime and are investigating the case
Information
Users of Guest are not allowed to comment this publication.