The Man Came To Wash The Car And Was Shot By Assassins. Brazil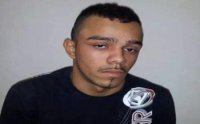 This past Sunday afternoon, around 4 pm local time, monitoring cameras recorded a murder on Rua Manoel Miranda, in the neighborhood of Bom Pastor, West Zone of Natal.
In the images, the victim identified as I.C.d.S, 29 years old, arrives in a Renault Oroch model car and stops in front of a car wash.
After disembarking the vehicle, the victim is surprised by shots from a man armed with a rifle, who was in another black car, parked near the establishment. Then two more criminals get out of the black car and also shoot the victim.
'I' died on the spot. The DHPP is investigating the crime, but the motives and the perpetrators of the criminal action have not yet been disclosed
https://98fmnatal.com.br/ultimas/video-criminosos-de-tocaia-executam-homem-com-tiros-de-fuzil-e-pistola-na-zona-oeste-de-natal/
Information
Users of Guest are not allowed to comment this publication.